We are currently meeting in the church site at 11:00 am Sundays.
We would love to have YOU visit with us for a friendly, loving, and informative experience!
Broadway church of Christ's Audio Sermons
Listen to our most recent sermons by Allen Isbell, Joe Barnett, Larry Smith, and Guest Speakers.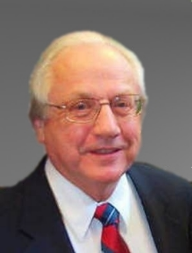 Sermons by Allen Isbell and Guest Speakers
Joe Barnett – December 3, 2023 "Love involves action"
Allen Isbell – November 26, 2023 "Great is God's faithfulness"
Allen Isbell – November 19, 2023 "Jesus' invitation for those with heavy burdens"
Allen Isbell – November 12, 2023 "Understanding the Cross"
Steve Middleton – November 5, 2023 "Stand firm in the faith"
Allen Isbell – October 22, 2023 "Gideon"
Jack Scott – October 15, 2023 "Acceptance"
Larry Smith – October 1, 2023 "Move through the storms with peace in our lives"
Allen Isbell – September 17, 2023 "The Conversion of Cornelius and His Household"
Allen Isbell – September 10, 2023 "Code of the Cowboy; walk straight,  act right and tell the truth"
Allen Isbell – August 27, 2023 "Alter your life by altering your attitudes"
Allen Isbell – August 20, 2023    "John's Question to Jesus"  (partial sermon due to recorder malfunction)
Allen Isbell – August 13, 2023   "Repent and Turn to God"
Heaven is a gated community  (click here for printable sermon notes with scripture references)
Bill Nunnally – August 6, 2023
Allen Isbell – July 30, 2023
Allen  Isbell – July 23, 2023
Allen Isbell – July 16, 2023
Allen Isbell – July 2, 2023
Allen Isbell – April 24, 2022
Allen Isbell – March 26,  2022
Allen Isbell – March 19, 2022
Allen Isbell – March 6, 2022
Allen Isbell – February 27, 2022
Allen Isbell – February 20, 2022   "The Salvation of our Souls"
Allen Isbell – February 13, 2022   "The testing of Joseph"
Allen Isbell – February 6, 2022     "The trials of  Joseph"
 Allen Isbell – January 23, 2022
Allen Isbell – January 16, 2022
Allen Isbell – January 9, 2022    "New Years Message"
Allen Isbell – December 19, 2021    "Christmas Sermon"
Allen Isbell – November 28, 2021
Allen Isbell – November 21, 2021
Allen Isbell – November 7, 2021   "Sermon On Money"
Allen Isbell – October 31, 2021
Allen Isbell – October 24, 2021   "Power of Forgiveness"
Allen Isbell – October 10, 2021   "Paul's Prayer for the Church"
Allen Isbell – September 19, 2021
Allen Isbell – September 5, 2021
Allen Isbell – August 22,2021   "The Way of the Righteous"
Allen Isbell – August 15, 2021   "The Salt of the Earth"
Allen Isbell – August 8, 2021    "The Race"
Allen Isbell – August 1, 2021    "The Gift of Grace"
Allen Isbell – July 25, 2021
Allen Isbell – July 4, 2021    "Living by Faith"
Allen Isbell – June 27, 2021    "Living by Faith"
Allen Isbell – June 13, 2021    "Living by Faith"
Allen Isbell – May 29, 2021    "Living by Faith & Baptism"
Allen Isbell – May 22, 2021
Allen Isbell – May 16, 2021
Allen Isbell – May 9, 2021    "Mother's Day Message"
Allen Isbell – May 2, 2021    "The Power of Prayer"
Allen Isbell – April 25, 2021    "Book of James"
Allen Isbell – April 18, 2021    "Book of James"
Allen Isbell – April 10, 2021    "Book of James"
Allen Isbell – April 4, 2021    "Book of James"
Allen Isbell – March 27, 2021    "Book of James"
Allen Isbell – March 20, 2021    "Book of James"
Allen Isbell – March 7, 2021    "Book of James"
Allen Isbell – Feb. 28, 2021
Allen Isbell – February 14, 2021    "In Memorial & Romance"
Allen Isbell – February 7, 2021
Allen Isbell – January 31, 2021    "Book of John III"
Allen Isbell – January 24, 2021    "Book of John II"
Allen Isbell – January 17, 2021    "Book of John I"
Allen Isbell – November 29, 2020
Allen Isbell – November 15, 2020