Softly and Tenderly by Accapella
Address: 1628 Broadway, Galveston, Texas 77551
Phone: (409)762-5566
We Are: The Broadway Church of Christ which comprises people who meet regularly to share in worship, study, prayer, and friendship? In Jesus Christ, we have found new directions for our lives, and we are now seeking to follow the Lord's instructions so we can learn to be people who care for others.
---
About us:
We have resumed meeting at the church site, using the preventative protocols and latest health guidelines regarding covid protection.
We have adopted the latest health guidelines and protocols where those who are fully vaccinated are encouraged to attend our meetings either masked or unmasked.
May God continue to guide and protect us as we gather to worship.
A message from our Preacher, Allen Isbell.
From the beginning, a minority voice among Christian groups has protested rules about "social distancing." Some protests are based on Constitutional grounds; others on "faith" grounds. As a lawyer, I am keenly interested in freedom of speech, freedom of assembly, and worship freely. As a minister, I am sensitive to any claim that we must obey God and not men. Some pastors and ministers portray the coronavirus more as a "spiritual force of evil" than a biomedical disease. For them, obeying the "stay at home" or "social distancing" orders shows "little faith." They assure their congregants that they will be "spared" from the deadly virus by special divine protection. They encourage and demand civil disobedience. This belief is rooted in teaching, known as exceptionalism. As applied, exceptionalism means that a true believer will be immune to the deadly virus, though it may be fatal to a non-believer. Suspending public worship is a sign of little faith. I want to share what I have been thinking about.
Spiritual bravado may be deceptively attractive. I have been thinking about the experience Jesus faced in his initial temptations (Matthew 4:1-11). Jesus rebuffed the temptation to turn "these stones into bread" to satisfy his intense hunger by quoting Scripture: It is written Man does not live by bread alone, but on every word that comes from the mouth of God. Cunningly, the Tempter decided that if Jesus wanted to play the "Faith Card," he had one to play also. So, he took Jesus to the holy city and had him stand on the highest point of the temple.   "If you are the Son of God," the tempter said, "throw yourself down.
For it is written: 'He will command his angels concerning you, and they will lift you in their hands so that you will not strike your foot against a stone." What a dilemma! If you believe Scripture, you will jump! If you don't jump, how can you say you believe what you claim?
Jesus had a word that may apply in our current situation. It is also written: 'Do not put the Lord your God to the test. Concurrent with faith in God's care and protection is the responsibility to use reason in making decisions.
Part of me is drawn to the claim of exceptionalism.
But do we "put the Lord your God to the test" if we disregard reason and biological information.
Soon, we will be meeting together in public worship again. But this decision requires careful thought and prayer, especially because so many of our members are vulnerable to the virus due to age and underlying health issues.
The decision to suspend corporate worship was not made lightly! The question of when to resume corporate worship is not an easy decision. Please pray that we will make the right decision. Allen C. Isbell (Minister)
To keep up to date on our members' activities, please follow Allen's "About Us" column through our members-only Email."
Recent Sermons 
Allen Isbell                              Sermon                                            1/16/2022
Allen Isbell                             New Years Message                        1/9/2022
Larry Smith         Standing on the Promises of God!                1/2/2022
Allen Isbell                          Christmas  Sermon                  12/19/2021
Joe Barnett                          Sermon                                           12/8/2021
Allen Isbell                            Sermon                                          11/28/2021
Allen Isbell                                 Sermon                                            11/21/2021
Allen Isbell                                Sermon on money                          11/7/2021
Allen Isbell                                Sermon                                               10/31/2021
Allen Isbell                              Power of Forgiveness                   10/24/2021
Allen Isbell:   Eph. 3:20 Paul's prayer for the church.         10/10/21
Larry Smith   "Be the change, you wish to see in the world!"                   10/3/2021
Allen Isbell                                                                                        9/26/2021
Allen Isbell                                                                                          9/19/2021
Allen Isbell                                                                                             9/12/2021
Allen Isbell                                                                                             9/5/2021
Larry Smith                        Restoring Broadway                          8/29/2021
Allen Isbell                         The Way of the Righteous                 8/22/2021
Allen Isbell                       The Salt of the Earth                         8/15/2021
Allen Isbell                    The Race (Heb. 12:1-12)                   8/8/2021
Allen Isbell                      The Gift of Grace                               8/1/2021
Allen Isbell                     Sermon                                                    7/25/2021
Larry Smith                 For This I am Grateful                           7/18/2021
Allen Isbell             Living by faith                Heb. 11              July 4, 2021
Allen Isbell    Living by Faith/Confidence in God   June 27, 2021
Allen Isbell                      Living by Faith                       June 20, 2021
Allen Isbell            Living by Faith              June 13, 2021
Larry Smith                     Handling Grief                 June 6, 2021
Allen Isbell         Living by Faith      Heb.11:7        May 29, 2021
Click Here to Listen to Sermons from Allen Isbell, Joe Barnett, and Larry Smith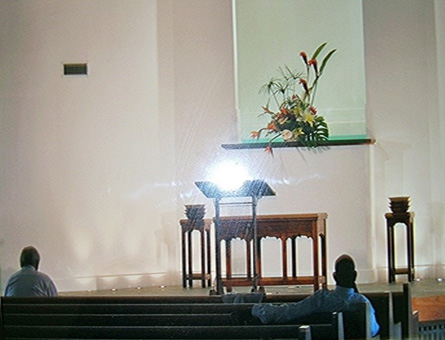 ---
---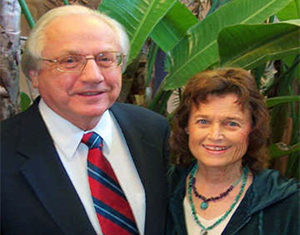 Our preacher, Allen Isbell, and his wife, Mikey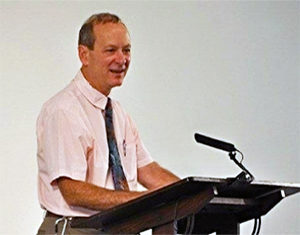 Joe Knox, Secretary-Treasurer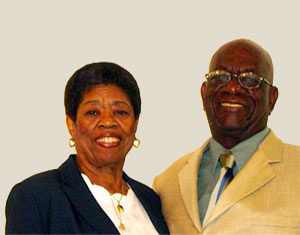 Our Minister, Larry Smith, and his wife, Patricia