Address: 1628 Broadway, Galveston, Texas 77551
Phone: (409)762-5566
Who We Are:  The Broadway Church of Christ is made up of people who meet regularly to share in worship, study, prayer, and friendship. In Jesus Christ, we have found new directions for our lives, and we are now seeking to follow the Lord's instructions so we can learn to be people who really care for others.
---
Temporarily, we are not meeting at the church site.
My Thoughts On The Pandemic . . . by Allen C. Isbell
We are all anxious about the current pandemic. More than 100,000 people in the United States have died from the virus. This is near twice the American deaths in the prolonged Vietnam War; twice than the entire population of Galveston.
Since mid-March, we have suspended our public worship on Sunday and have encouraged each member to have private prayer, devotionals, and on-line Bible studies. Social distancing has impacted every aspect of normal living – work, social events, weddings, funerals, and church services.
Mainly, churches have suspended public worship assemblies for personal and social health concerns. But, from the beginning, a minority voice among Christian groups have protested rules about "social distancing." Some protests are based on Constitutional grounds; others on "faith" grounds.
As a lawyer, I am keenly interested in the issues of freedom of speech, freedom of assembly, and freedom of worship. As a minister, I am sensitive to any claim that we must obey God and not men.
There are pastors and ministers who portray the coronavirus more as a "spiritual force of evil" rather than as a biomedical disease. For them, obeying the "stay at home" or "social distancing" orders shows "little faith". They assure their congregants that they will be "spared" from the deadly virus by special divine protection. They encourage, almost demand, civil disobedience.
This belief is rooted in teaching known as exceptionalism. As applied, exceptionalism means that a true believer will be immune to the deadly virus, though it may be fatal to a non-believer. Suspending public worship is a sign of little faith.
I want to share what I have been thinking about.                                                                                Spiritual bravado may be deceptively attractive. I have been thinking about the experience Jesus faced in his initial temptations (Matthew 4:1-11).
Jesus rebuffed the temptation to turn "these stones into bread" to satisfy his intense hunger by quoting Scripture: It is written: Man does not live by bread alone, but on every word that comes from the mouth of God.
Cunningly, the Tempter decided that if Jesus wanted to play the "Faith Card," he had one to play also. So, he took Jesus to the holy city and had him stand on the highest point of the temple. "If you are the Son of God," the tempter said, "throw yourself down.                                For it is written: 'He will command his angels concerning you, and they will lift you up in their hands so that you will not strike your foot against a stone."
What a dilemma! If you really believe Scripture, you will jump! If you don't jump, how can you say you believe what you claim?
Jesus had a word that may apply in our current situation. It is also written: 'Do not put the Lord your God to the test. Concurrent with faith in God's care and protection is the responsibility to use reason in making decisions. Part of me is drawn to the claim of exceptionalism. But, do we "put the Lord your God to the test, if we disregard reason and biological information? Soon, we will be meeting together in public worship again. But, this decision requires careful thought and prayer, especially because so many of our members are vulnerable to the virus due to age and underlying health issues. The decision to suspend corporate worship was not taken lightly. The question of when to resume corporate worship is not an easy decision. Please pray that we will make the right decision.
Allen C. Isbell
A message from Allen: 
 Sometimes, what has spoken to my heart I like to share with you.  This happened last Monday when I read Joe Barnett's devotional.  He told about Gina Hamady, a very busy mother of two little children and owner of a consulting business, who wrote one thank you note a day for a year.
She made her outlook on life much better. So, I decided to try it.  So far, five days and five thank you notes!                                      I do not know that I will do this for a whole year.                             I found myself in a better place emotionally this Friday for having copied what she did.
The second step in being thankful is expressing that feeling.   It is not enough to be grateful.  Often in counseling sessions, the dialogue is this:  She knew I appreciated what she did.   Response:  He never told me that he did.  It may go vice versa.
William Arthur Ward said: "Feeling gratitude and not expressing it is like wrapping a present and not giving it."  Gertrude Stein puts it bluntly: "Silent gratitude isn't very much use to anyone."
Expressing your gratitude helps you remember the kindnesses that you have received.
You may be surprised by what others have done to make your journey easier.
One thank you note per day.  Good idea.  Thanks, Joe                         
 Remember when?  In March we heard that heat and humidity would "kill" the virus. Well, forget that theory!!!                                                                                                                                            
Larry Smith
has been recording a sermon each week which you can hear on the church's website. I learned this from

Claire Johnson

who listens to them. Excellent messages!

Listen to them on our website. 

Recent Sermons
Be Anxious For Nothing                                       Larry Smith                                      8/2/2020
Faith and Coronavirus                                           Larry Smith                                     7/26/2020
Dealing with Anxiety                                            Larry Smith                                        7/19/2020
Unity of Purpose                                                    Larry Smith                                        7/12/2020
Discerning God's Word                                          Larry Smith                            July 6, 2020
Christian Anxiety and Fear                                     Larry Smith                             June 29, 2020
Having the Heart of Christ                                     Larry Smith                  June 21, 2020
An Unexamined Life                                                  Larry Smith                                      May 24, 2020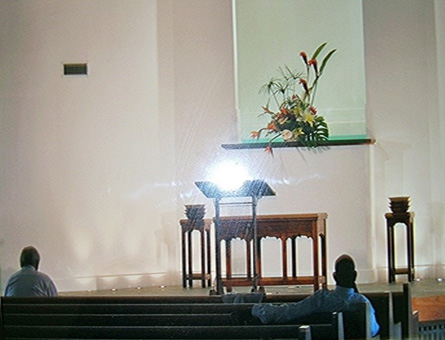 ---
---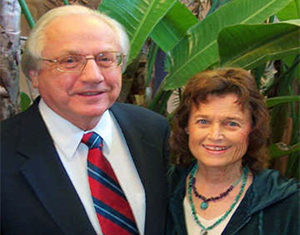 Our preacher, Allen Isbell and his wife, Mikey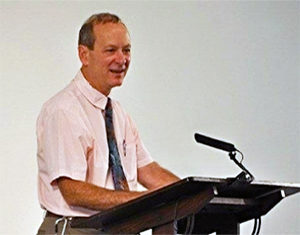 Joe Knox, Secretary-Treasurer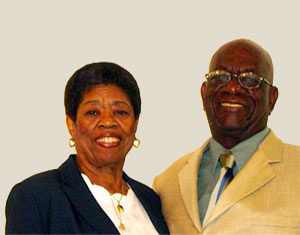 Our Minister, Larry Smith and his wife, Patricia