About Broadway church of Christ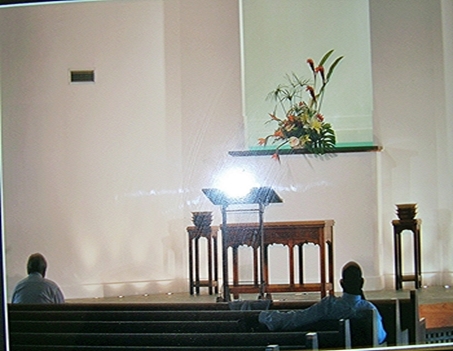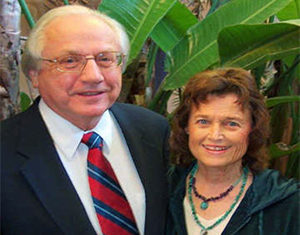 Our preacher, Allen Isbell and his wife, Mikey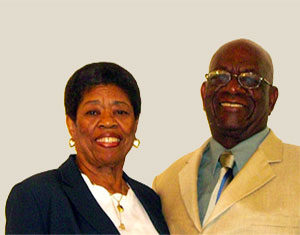 Our Minister, Larry Smith and his wife, Patricia
---
Broadway church of Christ was founded in the fall of 1914.
The church began in the home of a Sister Vaughn. The original group began with three ladies and a brother J. L. Dupree. This group represented the original congregation of the church of Christ in Galveston Texas.
On December 1, 1946, the Broadway congregation met at its current location (17th and Broadway), for the first time.
On January 1, 1956, the first church bulletin of record was published. Sisters Marie Doshier and Louise Harrington began producing the Sunday bulletin. Marie continued with this work until her death in 2015.
In 1974, Sister Anna Rains purchased property inCrystal Beach Tex. to
start a congregation overseen by Broadway church of Christ. Brother Loren and Sister Margaret Winters conducted services at the location.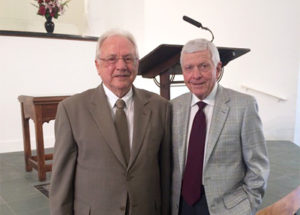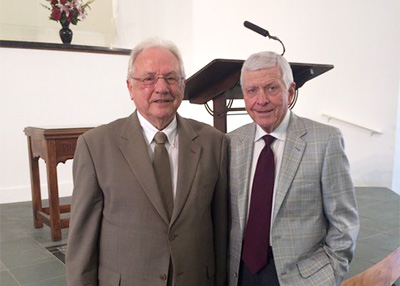 Allen Isbell and Joe Barnett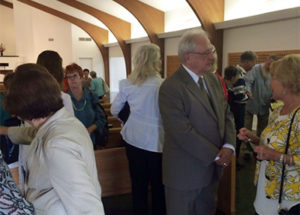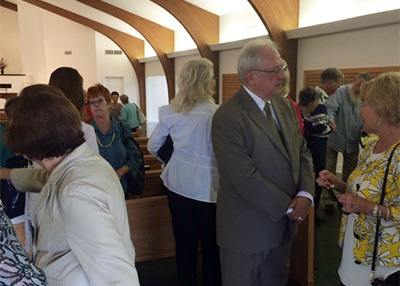 Allen greeting congregants.
In 1977, Brother Allen and Sister Mikey Isbell were invited by the congregational leadership to minister to the Broadway church of Christ. They have continued in this work through the years. At the Broadway church of Christ – Evangelism, Edification, Glorification, Teaching, Training, Comforting and Exhorting is emphasized.
"We invite you to share in our Fellowship and Worship service at the Broadway church of Christ, where God welcomes you, just as you are, and so do we!"